It's the first post of 2015!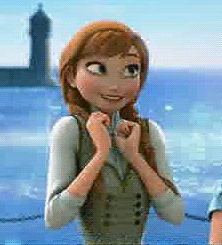 If you follow me on Facebook, you saw that I dropped hints about the inspiration behind this look earlier this week. This look is super special for me. First of all, it's inspired by Elsa – because who doesn't love Frozen, amirite?!
Secondly, it's kind of become my armor. Last month, I was faced with a new, exciting career opportunity. I wish I could sit here and write to you and pretend that I run into every challenge head-on and that I don't get scared and freak out and that I'm totally brave in everything I do. But the truth is, I was so freaked out that it nearly paralyzed me. As cheesy as this sounds, I was sitting in my car debating on whether I should do anything at all when 'Let it go' came on the radio. As if played just for me, the lines seemed bolded and italicized as they came through the speakers: 'The fears that once controlled me, can't get to me at all', and, 'It's time to see what I can do, to test the limits and break through.' Suddenly, I realized… I was allowing fear to control me, and stop me from doing something I needed to do – for myself, my career and my life. So, it was especially important that my first post of 2015 was an outfit that means more to me than just the pieces it's made of – it symbolizes leaving my fear behind, taking this year by storm and seeing just how far I can push my limits.
Thanks, Elsa.
skirt via eloquii {on sale!} | bardot top via asos | shoes via aldo {clearance prices!} | clutch, rings via kate spade {similar} | watch via kors {old, love this one for spring} | phone case via society6
#blue #elsa #journal #disney #eloquii #newyear #navy #ootd #fear